Dormitory
Ton Duc Thang University's Dormitory is located on Tan Phong Ward, District 7, Ho Chi Minh City. 
• Opening and Closing: 5:00 – 22:00
• Motto: Sticky, civilized, effective, safe, sustainable, long-term;
• Criteria: To serve the learners, to create the best conditions for accommodation, activities and study for boarding students. In addition to the main activities of the University, contributing to the implementation of the objectives and tasks of the school.
The Ton Duc Thang campus consists of two blocks with a total floor area of 15,994 m2; serving 2,160 student accommodation. Dormitory F was completed and came into operation in December 2010. Dormitory G has been completed and put into operation from 2011 to 2012.
The dormitory is built with beautiful, modern, harmonious architecture in accordance with the overall architecture of Ton Duc Thang University. In order to serve the best students, inside the dormitories of the facilities to put into use such as mini supermarket, laundry room, canteen, cafe lounge, shop Photo printing, karaoke room , billiard.
Each block has a large hall at the 10th floor and a storehouse at the 11th floor. The hall accommodates about 300 students, where the flagship activities of the week take place, the student exchange activities of students dormitories, meetings, conferences of the dormitory management, student self-management group, the Student Union.
Around the campus dormitories are the buildings, stadiums, volleyball courts, swimming pools, basketball courts, tennis courts, outdoor practice areas.
In addition to accommodation for students in the country, dormitory is also a place for international students studying at the school. Dormitories also serve accommodation for lecturers, staff who are teaching, working at the school in the room at the office, students of the Southern Electric Power Engineering class.
The area of internal roads is the place where the residents participate in exercise. Physical training and sports, there are moments of relaxation after stressful study hours.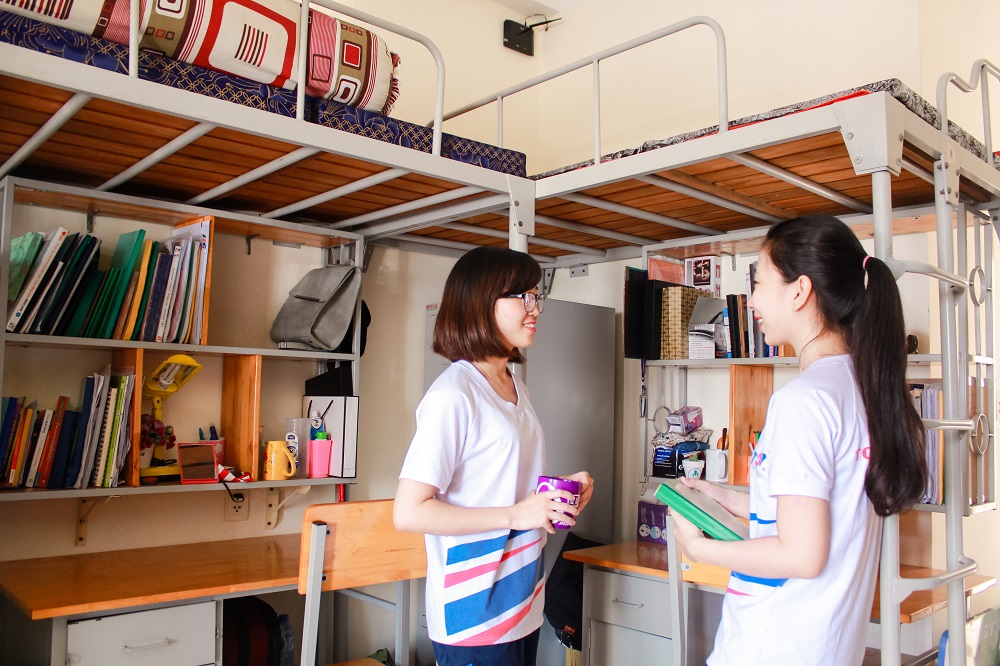 Contact to Dormitory Management Board:
Mr. Tran Le Anh Huy
Email: bqtktx@tdtu.edu.vn
Phone: 028 37 760 652